Testimonials
We received our spoodle 'Lola' from Oakies Puppies she was well adjusted, great with people and other dogs and almost toilet trained. Marilyn kept us in the loop before we received her with many photos and videos and updates on her health, which was great as we were so excited to meet her.
Lola has the best temperament, she is full of love and energy and is really clever. Everywhere we go we get SO many compliments on how gorgeous she is. I would highly recommend puppies from Oakies Puppies!
Lana Kavanagh
Lola - August 2017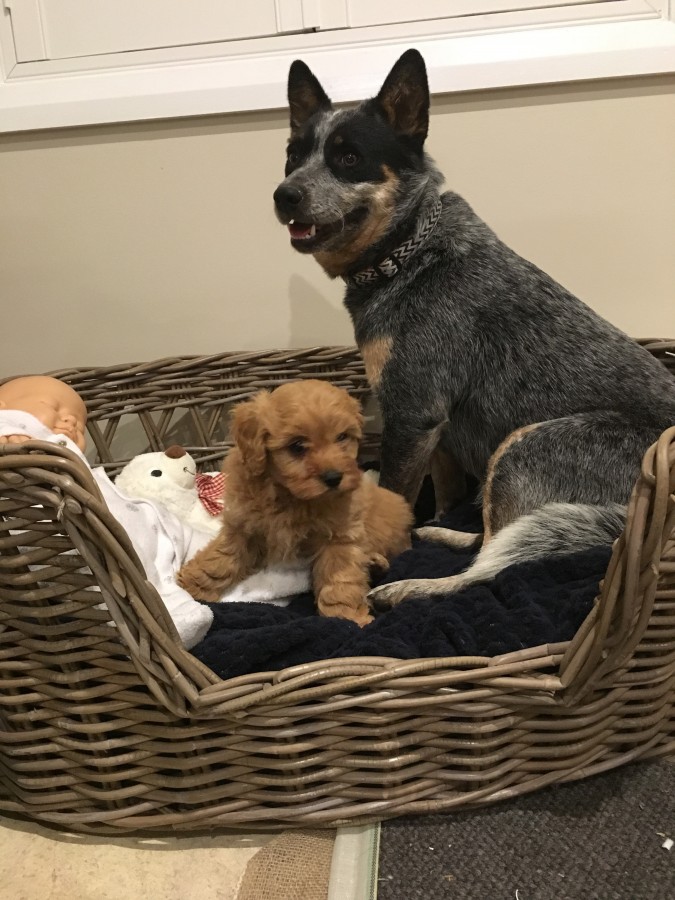 click for larger photo
Archie has met all the girls and has settled nicely. Everyone loves him! Just having a little snuggle with his dolly and heated teddy. Thank you again
Archie - August 2017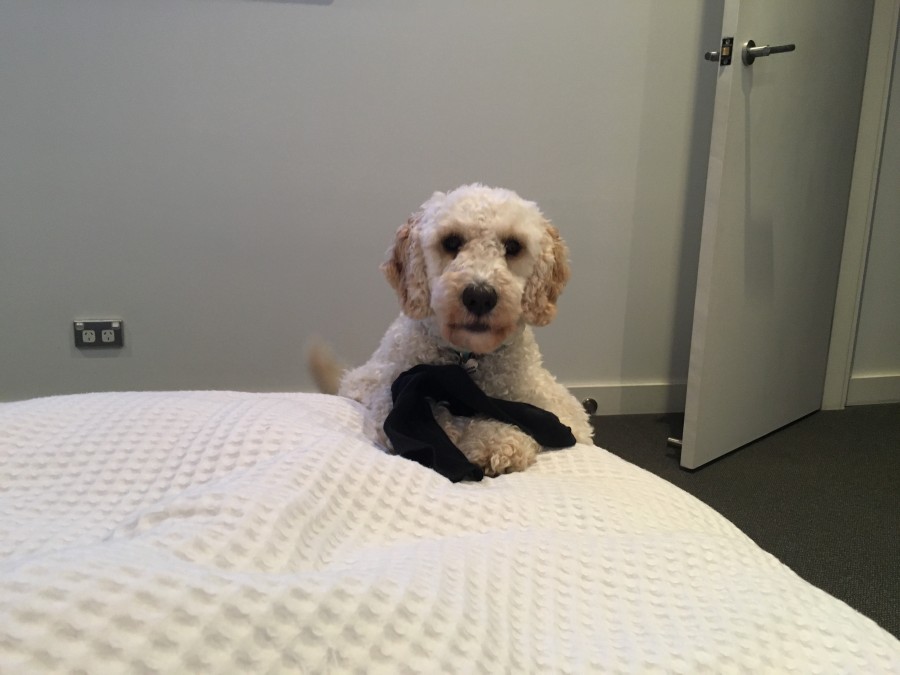 click for larger photo
Hi Marilyn, Dougie is great thanks! He'll be one in a month. We love him so much! I've attached a recent photo of him. Exciting to hear that your website is up and running. More than happy for you to use our photo and comments. Nikki
Dougie - August 2017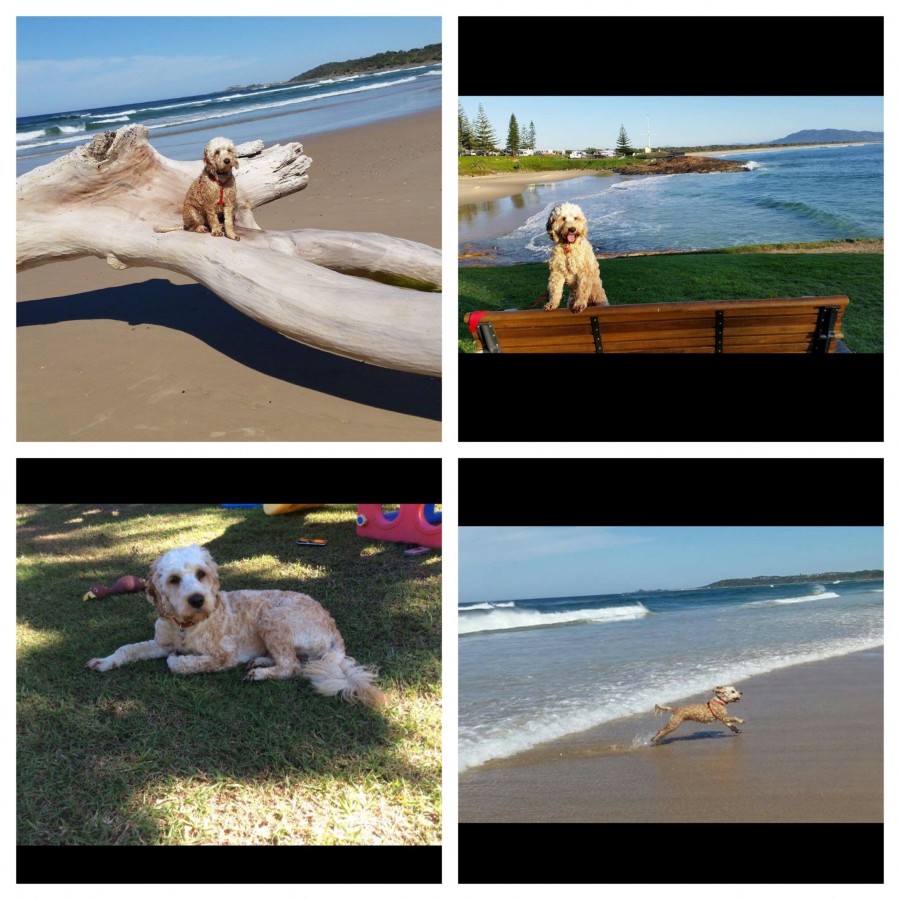 click for larger photo
Hi Marilyn, I hope these are of some use to you, there are also his birthday ones I sent in May.
Best wishes
Margaret.
Ted - August 2017
I think we are all very happy and no we are not going to call her "Chewie" (Chewbacca the Wookie from Star Wars) .
She is truly the most wonderful Pup I have ever had and I have had a few Labradors as well as educating an RSB pup so I was expecting a week of sleepless nights.....
First night was as expected, after getting her home after 8 PM on Friday, poor mite she must have been terrified and cried most of the night,
Next day, fun ,fun and lots of love and a few visitors who all adored her, which she lapped up. Then Saturday she slept the whole night through until I woke her at 8-30 for breakfast !!! WOW..and the most amazing thing was after breakfast and an accompanied watering of the back garden, 10 mins later she scratched the front door, barked at me to let her out whence she proudly laid her first Poo on the front lawn and waited for applause....which she had lots of....What an amazing Pup.very much at home now , who we have decided to call Sasha.....
Jan and I thank you so very much for the most wonderful treasure and the professional and friendly way you have made this possible for us ..L.O.L
Terry & Jan & Sasha  - August 2017